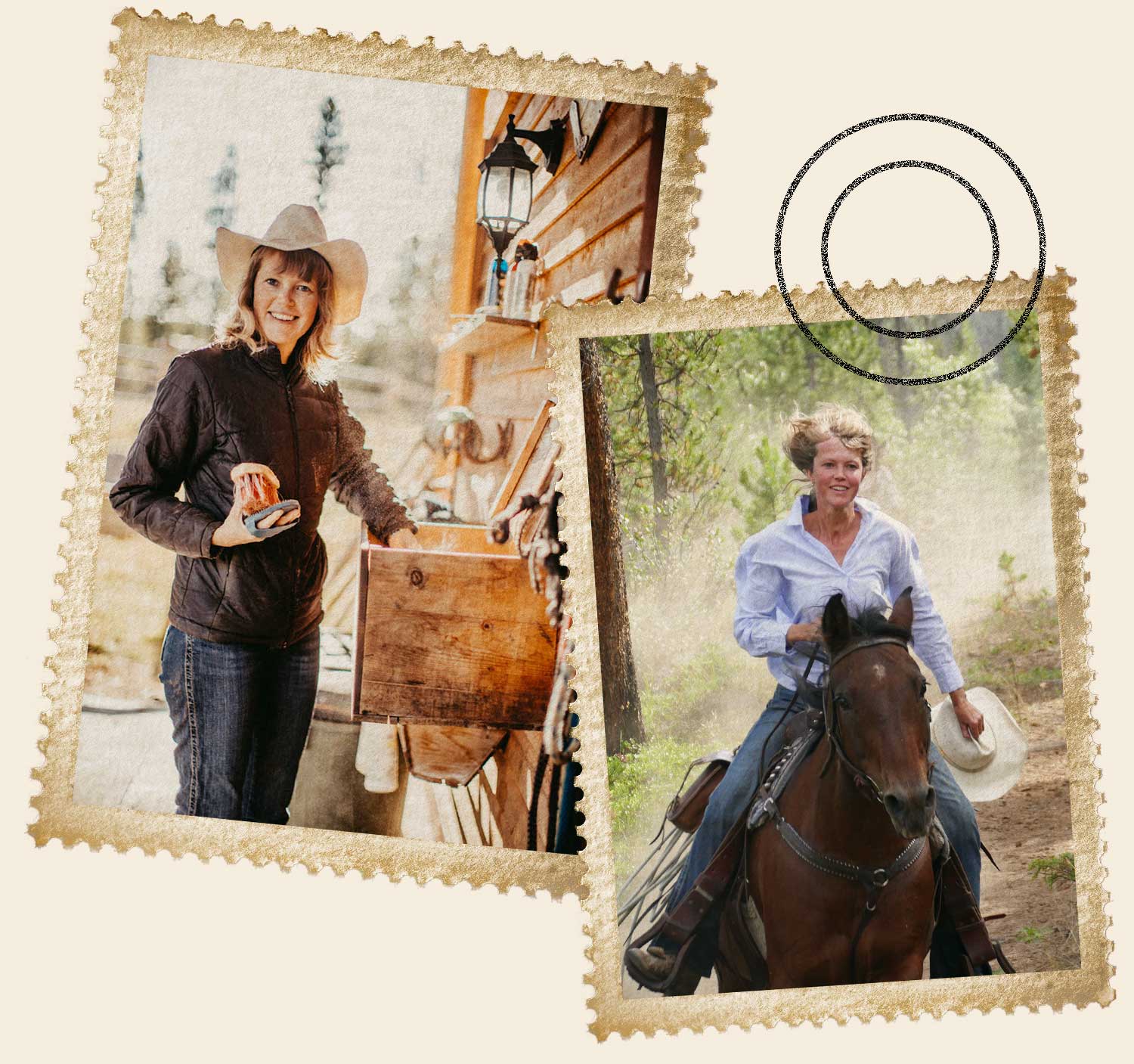 Since she first worked as a wrangler for Big Creek Lodge in the summers of 2010 + 2011, at that time for the founders Joe & Sabine, it was her dream to live here permanently. 
In spring 2019 the time had come. Originally from Lausitz, she left Germany with a laughing and crying eye. Unfortunately, because of her age, she could no longer take her 30-year-old horse Daisy with her. 
Cindy has been riding since early childhood and grew up with horses. Starting with vaulting, she later rode hunting with Daisy for years. Her motto in life:
"At full gallop into the next adventure." And she would like to take all our guests with her. 
Helping hands
of
people
fr
om
all around the globe continuously support the two.
Professional cooks, trained wranglers and eager volunteers are always welcome at Big Creek Lodge and without their commitment, the lodge wouldn't be what it is today. And last but not least, and of course every guest's darlings, our famous ranch dogs – Mickey, Bonnie & Clyde.


Our all-inclusive home-style country kitchen serves delicious breakfasts, lunches and dinners in a relaxed, comfortable atmosphere. Hearty lunches can also be packed for your fishing expeditions, trail rides, daily excursions and other activities you take part in.

All our horses are just as happy out in front leading as they are at the back following. For the experienced rider they are all responsive enough to move up and down the line and listen to where you want to go, yet safe enough to quietly drop their head and follow with a novice or less confident rider.
Maximum riding weight: 210 pounds / 95 kilograms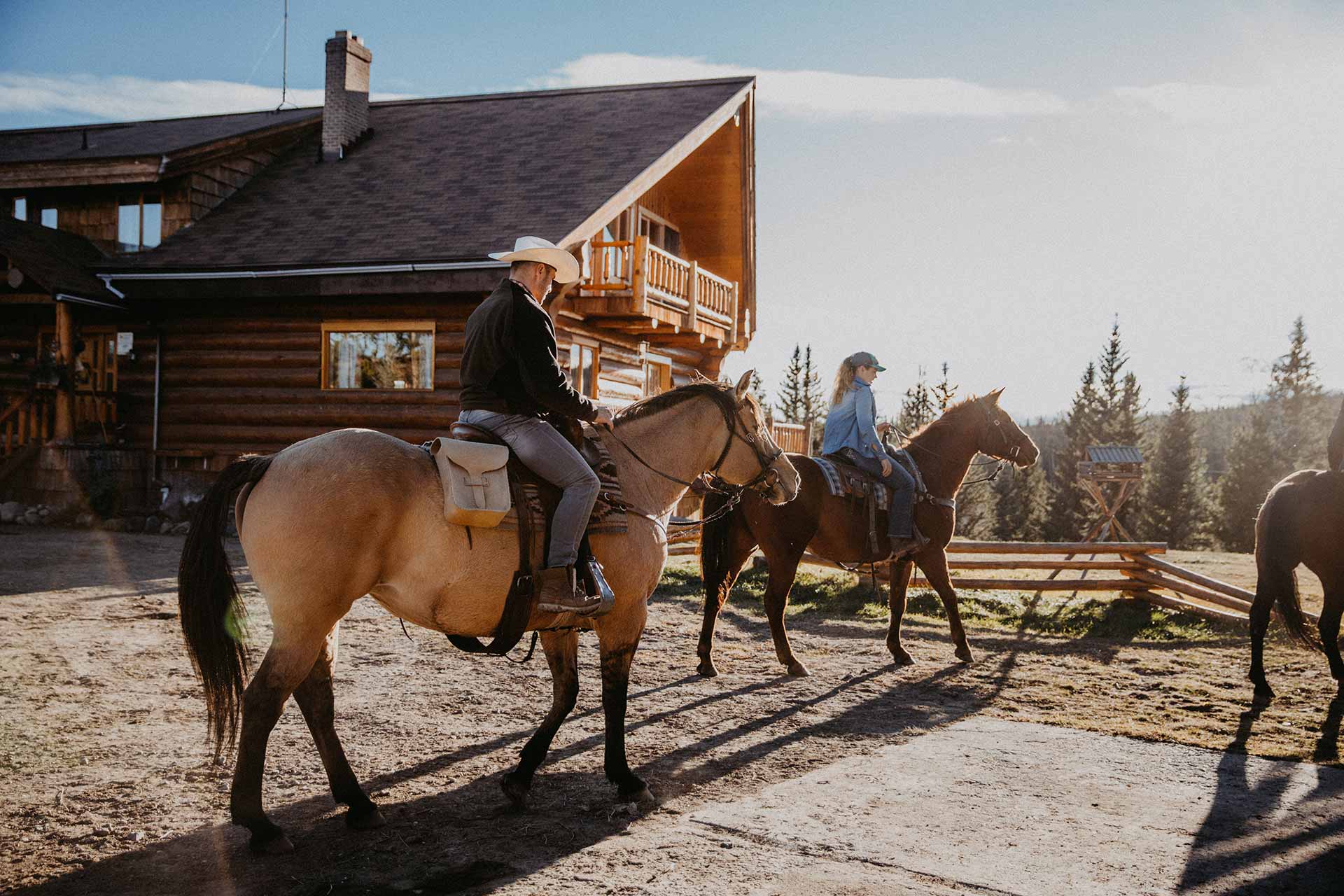 We always try to maintain a good mix in our herd to be able to match the different types of riders. While some of our 4-legged team are older with a lot of experience, others are just in their prime and we also have a handful of youngsters who will be just starting there ground training this summer. Feel free to watch and ask questions if you catch us in the round pen.
Our horses all get regular schooling in the arena to keep them as soft and willing as possible. In springtime this allows us to bring them back into work slowly and gently after their winter vacation. It also allows our summer staff to get to know there "team mates" and all their characters making your riding days as enjoyable as possible.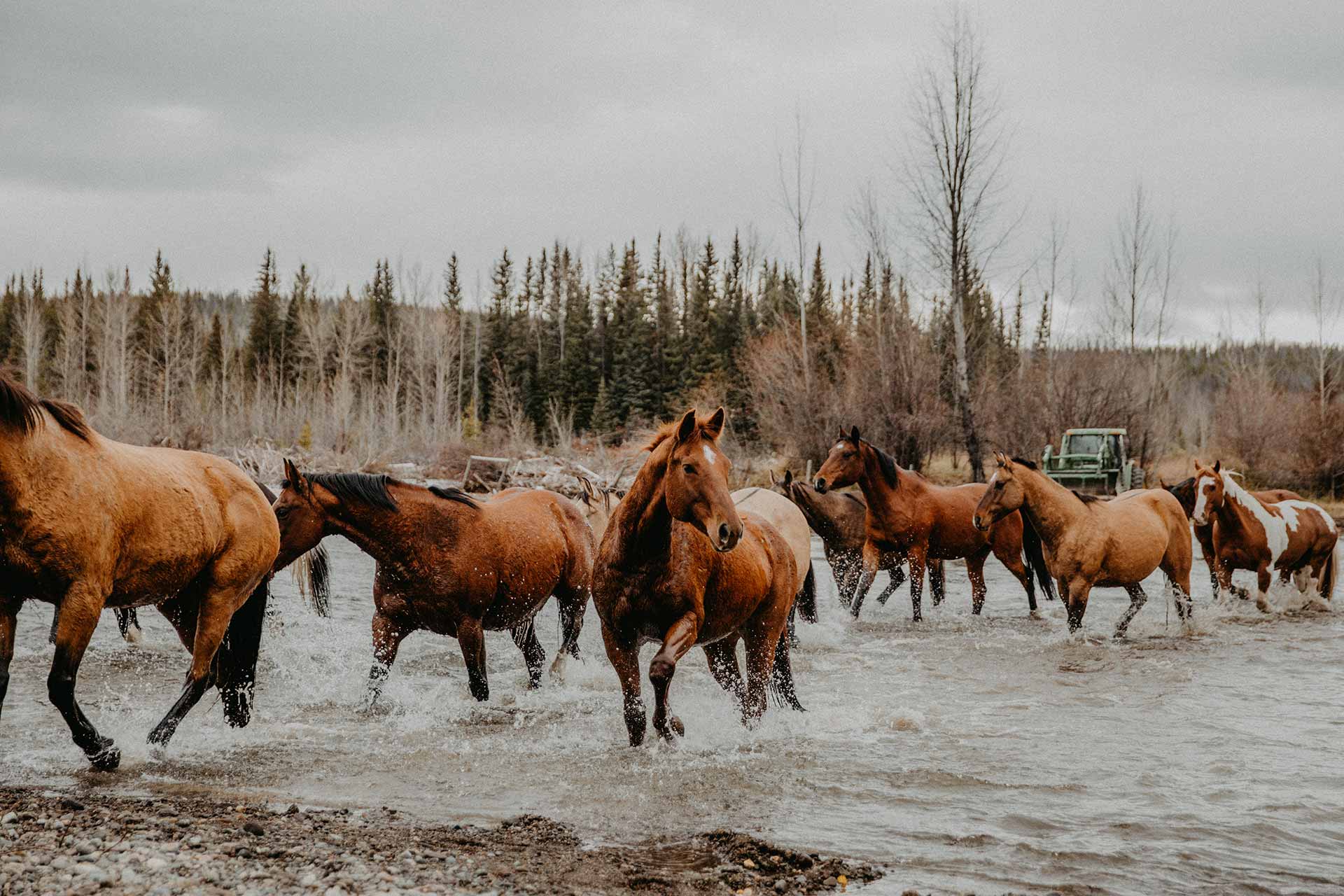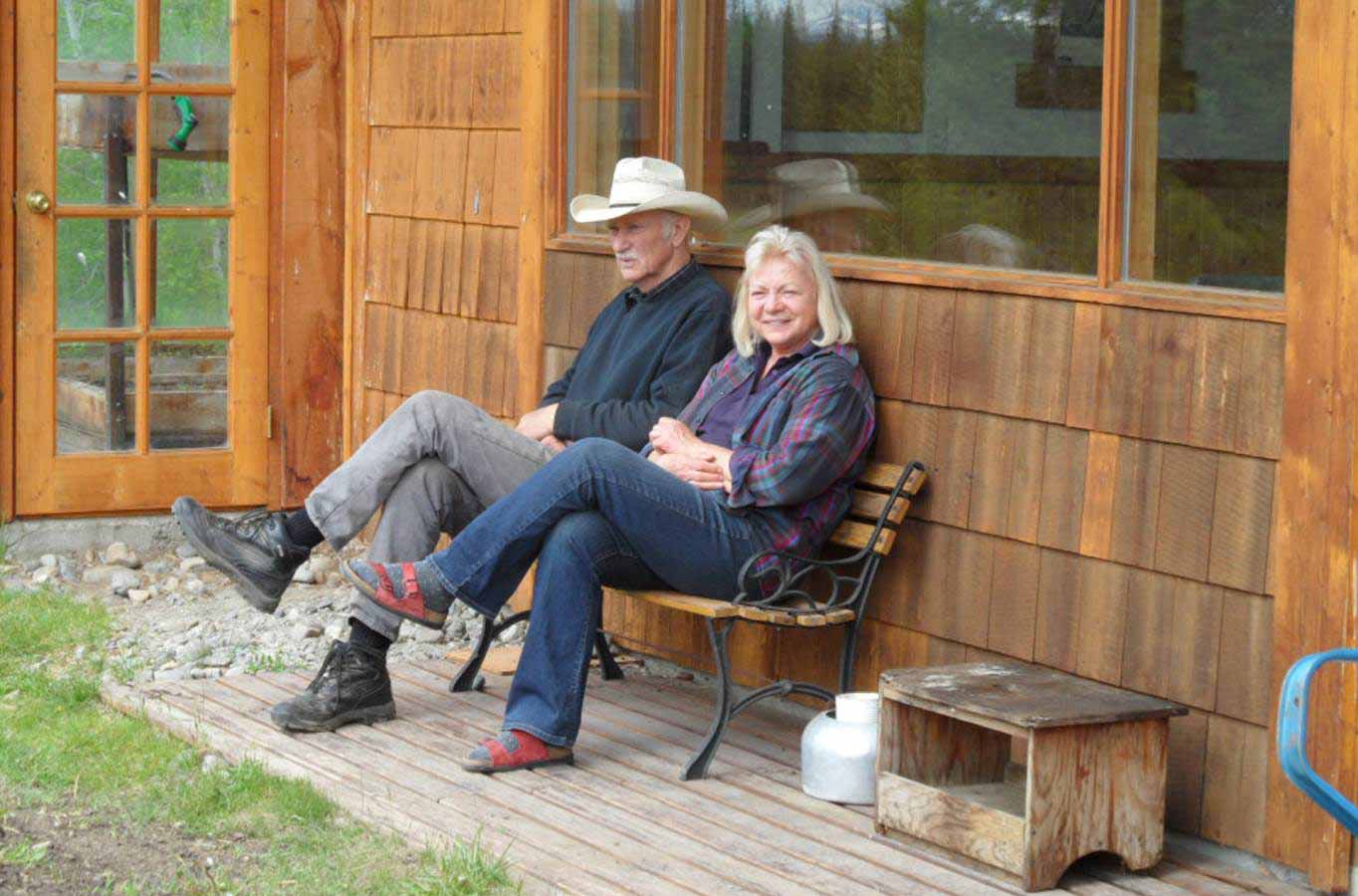 A good thirty-five years ago, the former owners Joe and Sabine from Germany settled down at the Spirit Ranch, in the untouched wilderness on the West Coast of Canada. What was planned as a temporary change in their lives became permanent, because they just had fallen in love with the beautiful place and the lifestyle in this remote location. To be distanced from the next town by 125km didn't really bother them. It might be a disadvantage for getting supplies and stuff like that, but in order to escape the hectic of the city, it's just what you are looking for.
In the early 1980's Joe and Sabine began with traditional cattle ranching on a range of more than 25.000 acres. They thought they should share this experience with other people and built a cabin to rent it out to guests, who loved it from the first day. The fresh air, the tranquility, the hospitality and the personal atmosphere. So the cabin happened to be booked out all the time, which made the owners to think bigger. That was the beginning of the Big Creek Lodge.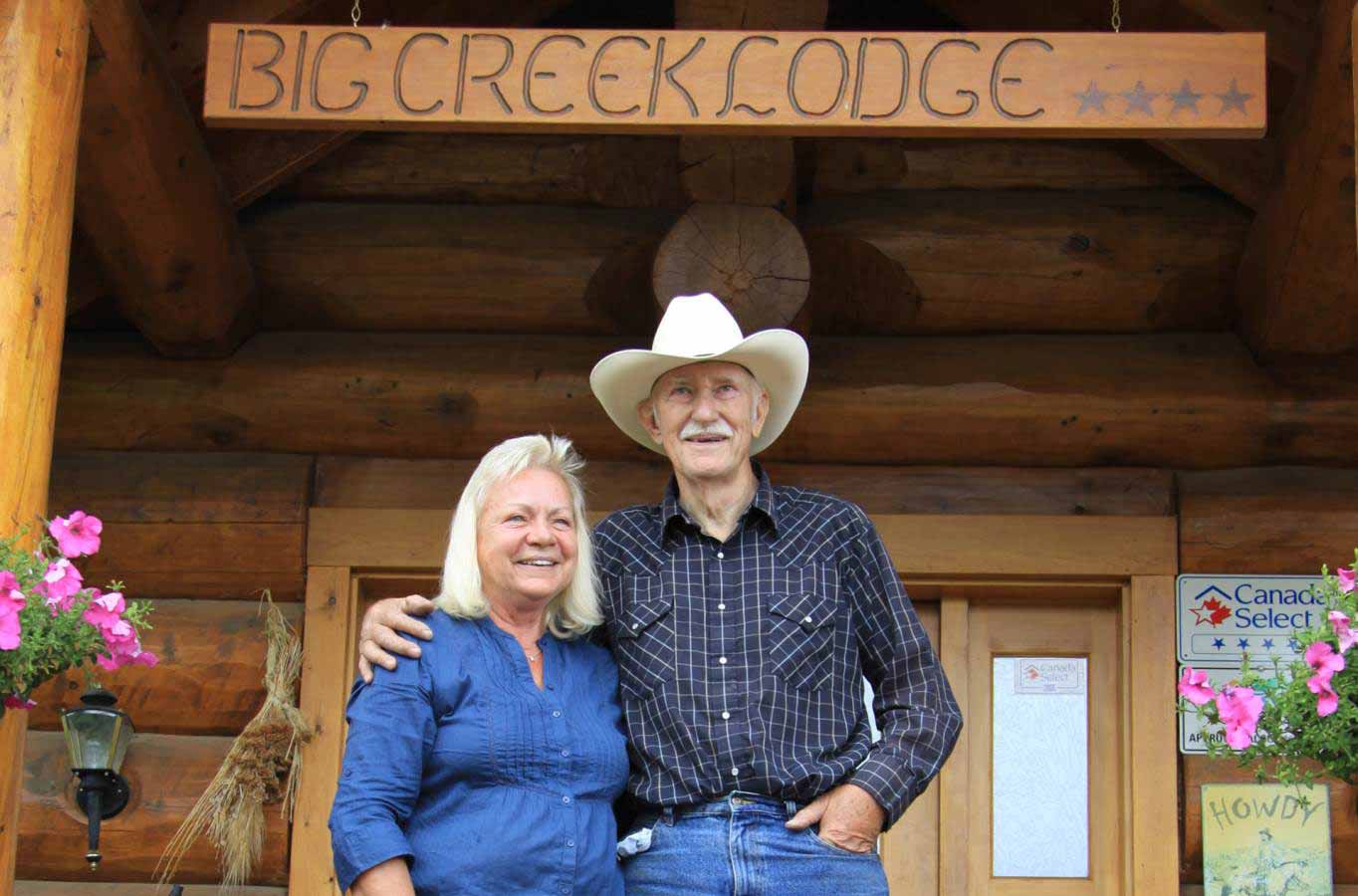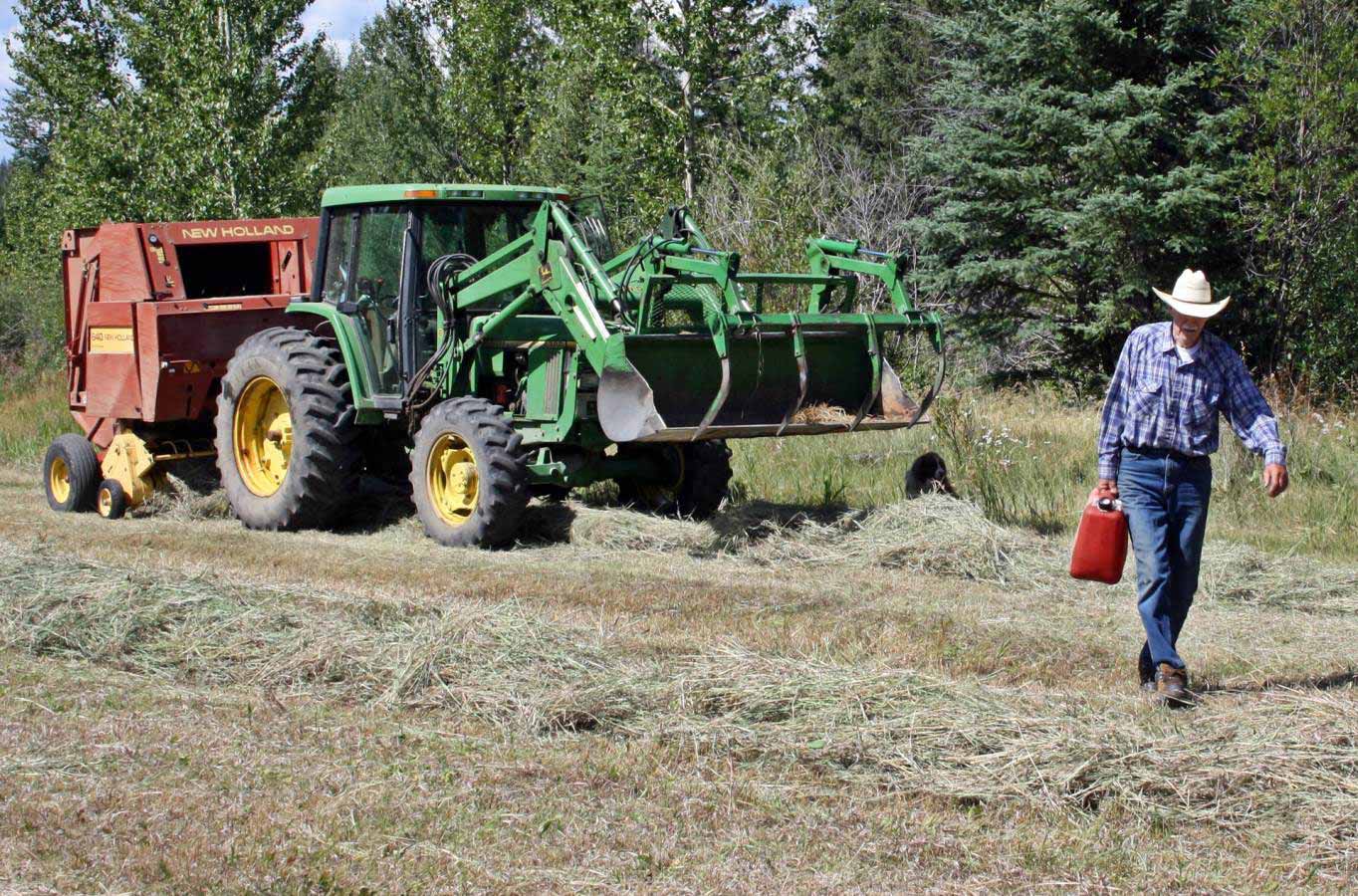 After working shifts from dusk till dawn for four years, they left their old farm house, moved into the lodge and started the guest ranch business. Over time the Big Creek Lodge has developed more and more which finally lead to what we have today: A great place to visit!
In 2017, new owners took over and ever since they build upon that legacy.