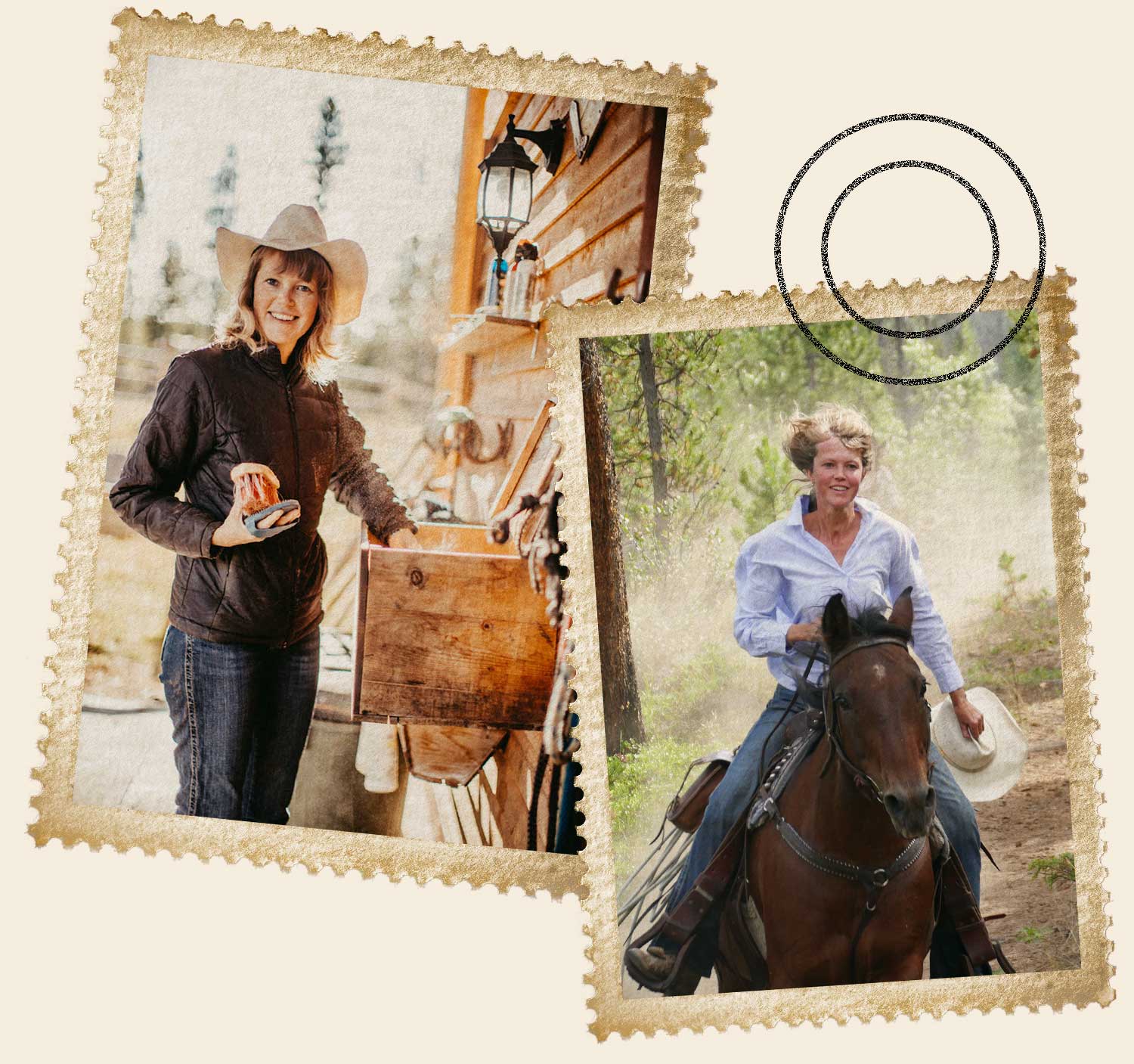 Since she first worked for Big Creek Lodge as a wrangler in the summer of 2010 & 2011, back then for the founders Joe & Sabine, it was her dream to live here permanently.
In spring of 2019, the time had come. Originally from Lausitz, she left Germany with a laughing and a crying eye. Unfortunately, because of her age, she could no longer take her 30-year-old horse Daisy with her.
Cindy has been riding since early childhood and grew up with horses. Starting with vaulting, she later competed in hunt riding with Daisy for many years. Her motto in life:
"At full gallop into the next adventure." And that is where she would like to take all our guests.
Helping hands from talented chefs, trained wranglers and eager volunteers from around the world enrich our team. Without their active support, the lodge would not be what it is today - because of that hardworking helpers are always welcome.

Our all-inclusive home-style country kitchen serves delicious breakfast, lunch and dinner. Taste the delicacies on offer and enjoy the relaxed atmosphere and comfort of our lodge. We are happy to provide hearty packed lunches for fishing trips, horseback rides, day tours and other activities you may wish to participate in. We are also very happy to cook vegan, lactose or gluten free meals and accommodate food intolerances if you let us know in advance. Therefore, we ask you to notify us as soon as possible.

Our herd is a colorful mix of young horses in training and older, experienced horses. Therefore, there is a suitable horse for every riging level. The special spirit of our herd is achieved by the very natural attitude of the animals, which is why our horses always remain relaxed and calm.
From February to October the herd lives on our side of the river and moves from one pasture to the next during the summer months. In early November, the animals are herded through Big Creek and live on the other side of the river for about 3-4 months.
There they scratch their food under the snow, temperatures of up to -40 degrees are no problem for them. Our horses live the whole year outside in and with the nature, they do not know stables and boxes.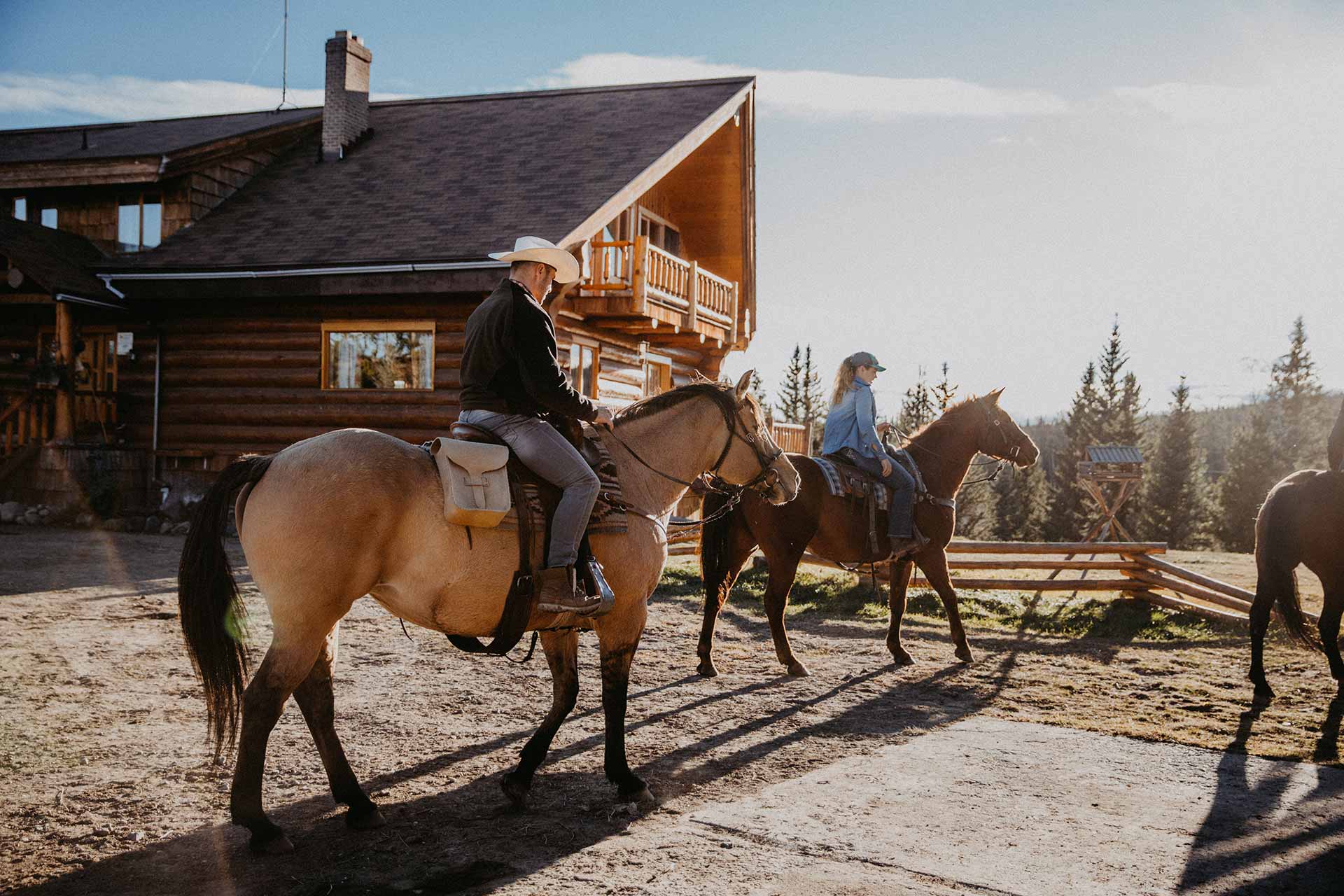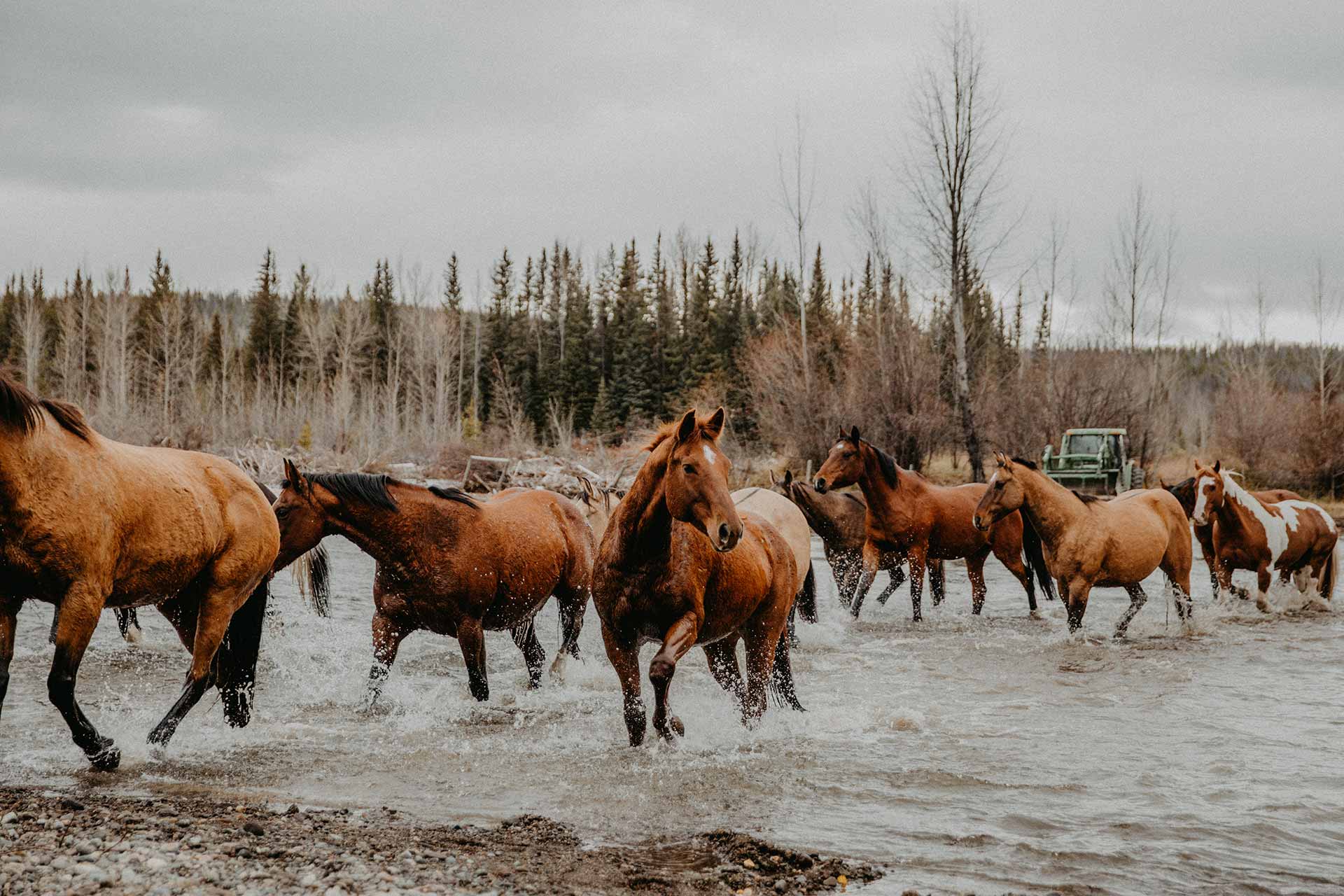 Equipment to bring for our riding adventure: long pants with belt loop and belt (for attaching bear spray), sturdy or solid shoes or boots with a small heel and riding flaps (for children and teens under 18 years old - we will gladly provide these as well).
Maximum riding weight: 210 pounds / 95 kilograms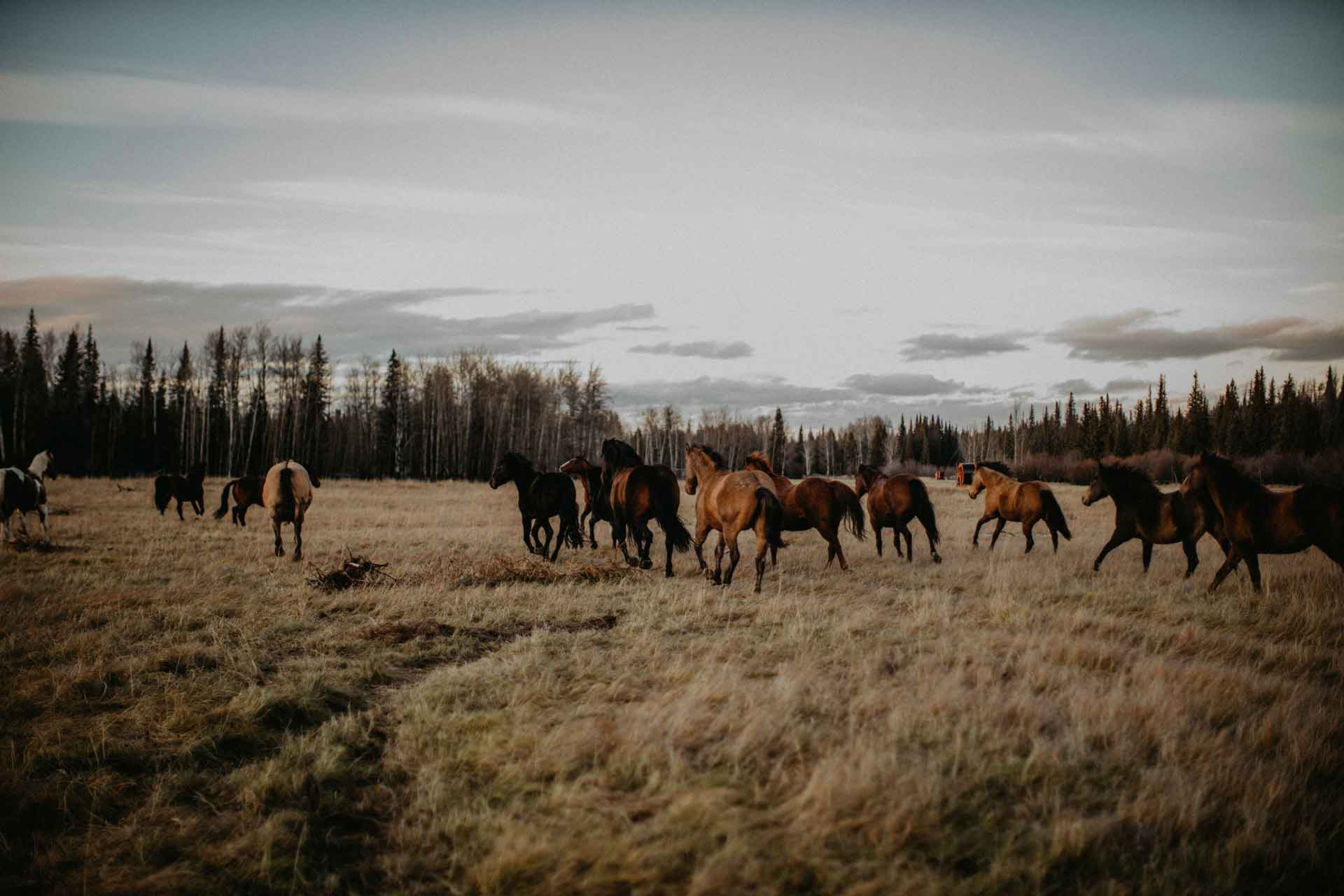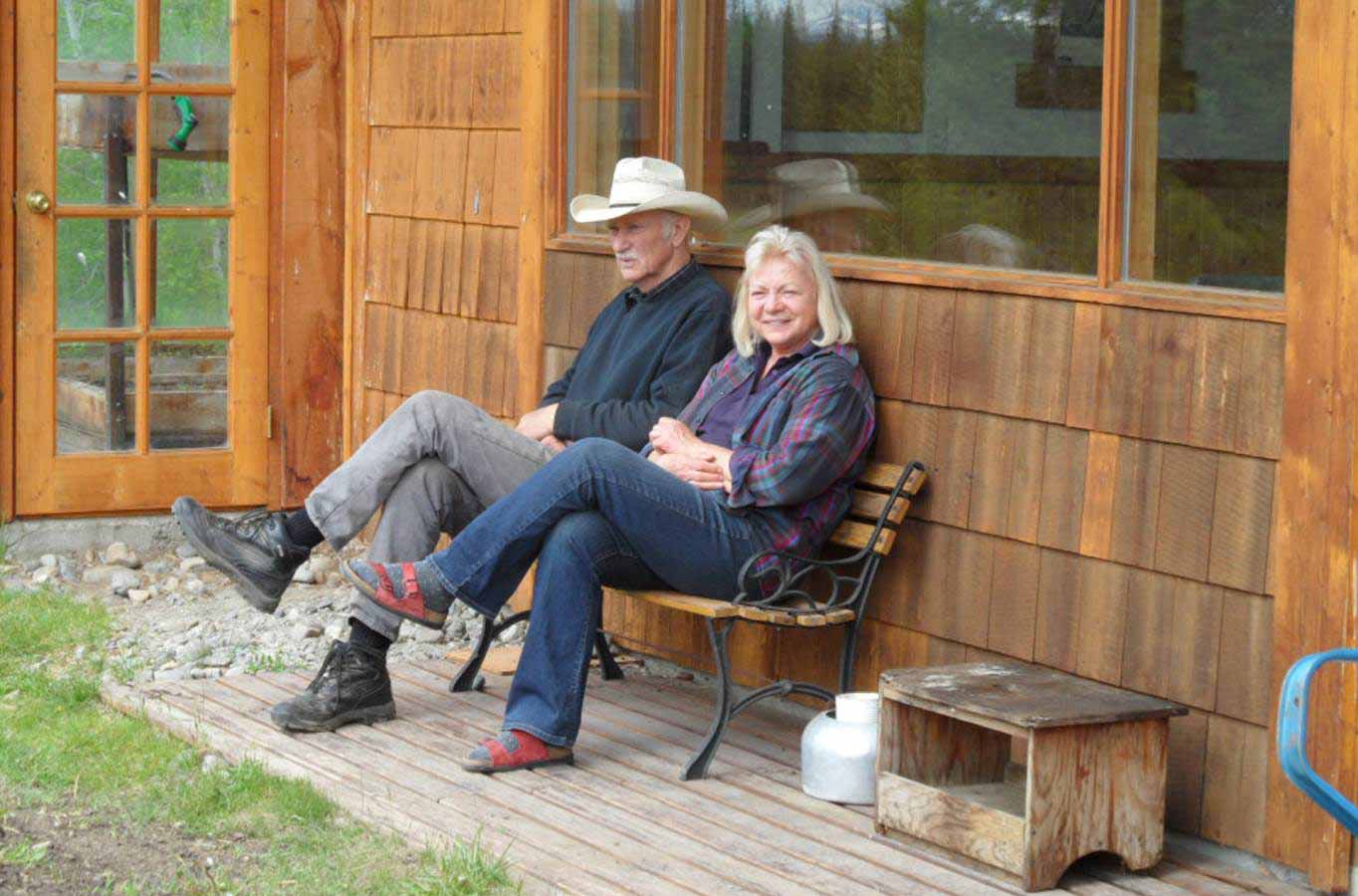 A good thirty-five years ago, the former owners Joe and Sabine from Germany settled down at the Spirit Ranch, in the untouched wilderness on the West Coast of Canada. What was planned as a temporary change in their lives became permanent, because they just had fallen in love with the beautiful place and the lifestyle in this remote location. To be distanced from the next town by 125km didn't really bother them. It might be a disadvantage for getting supplies and stuff like that, but in order to escape the hectic of the city, it's just what you are looking for.
In the early 1980's Joe and Sabine began with traditional cattle ranching on a range of more than 25.000 acres. They thought they should share this experience with other people and built a cabin to rent it out to guests, who loved it from the first day. The fresh air, the tranquility, the hospitality and the personal atmosphere. So the cabin happened to be booked out all the time, which made the owners to think bigger. That was the beginning of the Big Creek Lodge.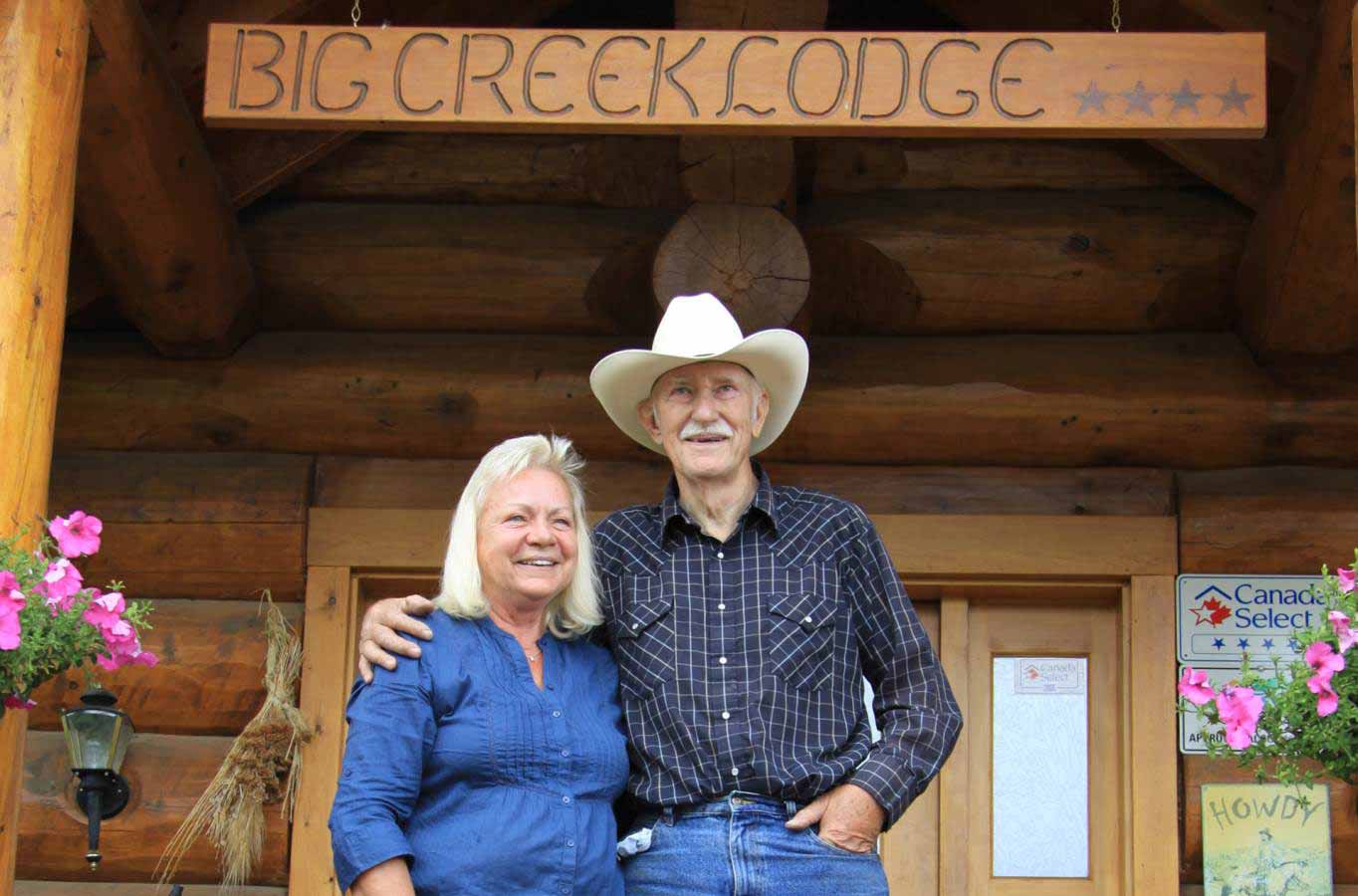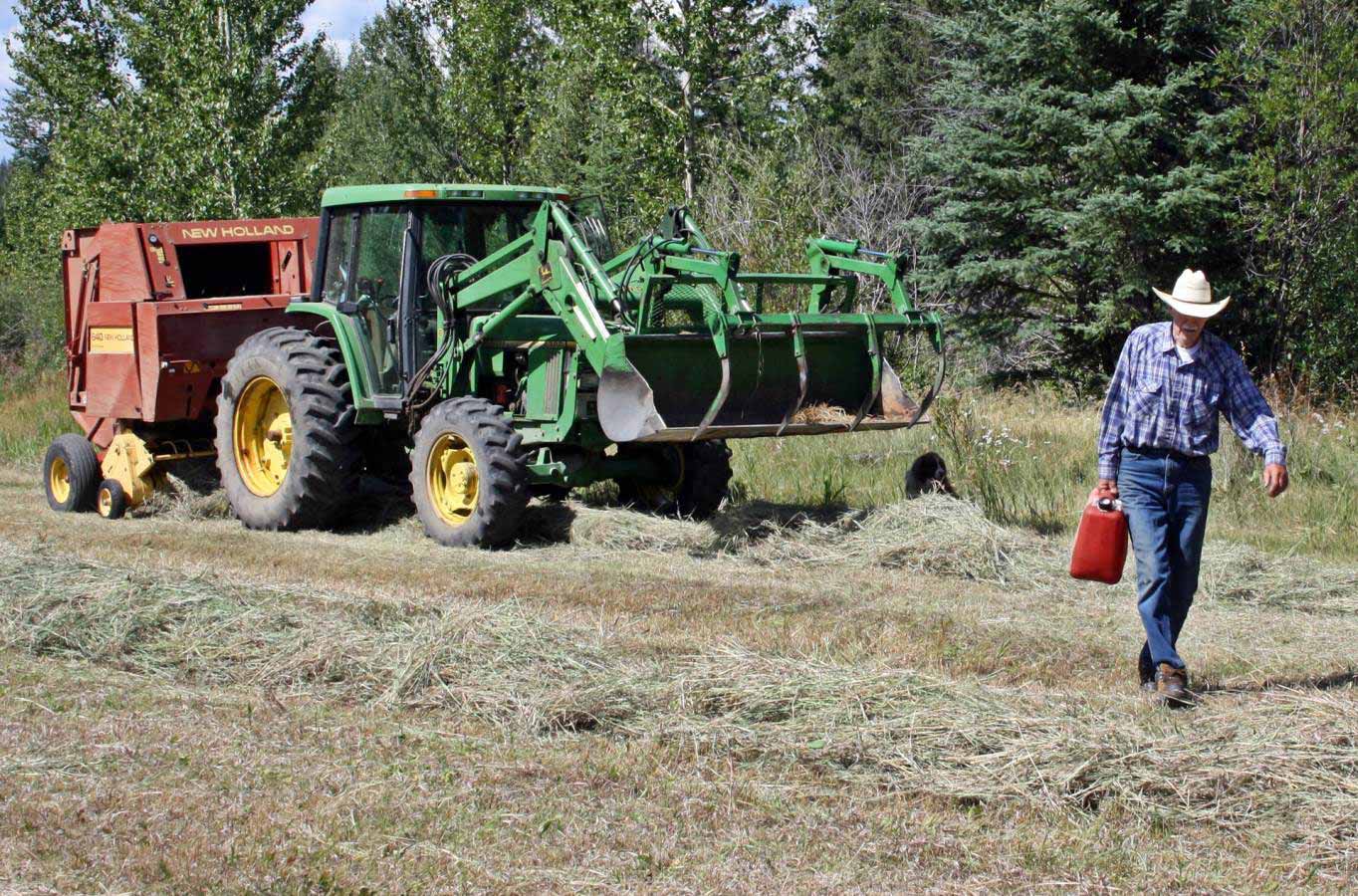 After working shifts from dusk till dawn for four years, they left their old farm house, moved into the lodge and started the guest ranch business. Over time the Big Creek Lodge has developed more and more which finally lead to what we have today: A great place to visit!
In 2017, new owners took over and ever since they build upon that legacy.